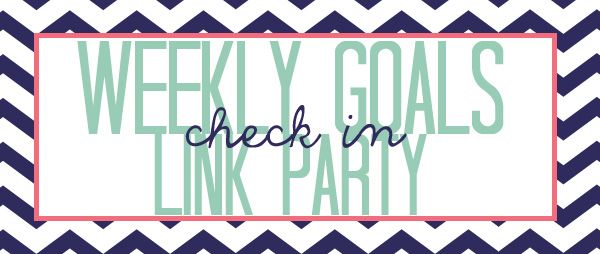 It's that time again. Time to link up with Jess at
Operation Skinny Jeans
for our weekly goals. I was a slacker last week and didn't get around to posting goals so I will have to review my goals from two weeks ago.
1. Log my food for the week - I did this including the day I went 2000 calories over my limit... yes that says 2000. I owned and logged it though. I have to say every calorie was delicious.
2. Workout 3 days - I only managed to get in 2 days.
3. Try a new recipe and blog about it - I didn't try a new recipe but rather cooked a recipe I hadn't made in awhile. It was tasty and I will blog about it later this week.