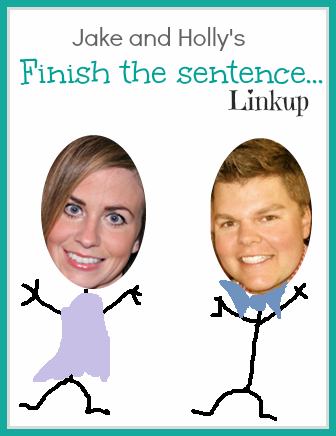 Unlike my sibling(s) (that I love very much)... I am a girl. I have two older brothers and a younger step-brother. Being the only girl has its advantages! My husband appreciates my love of sports and ESPN.
My best friend says... we don't spend enough time together, and she is completely right! We went to the zoo with her boys last week and we had a blast! We also got to celebrate her husband's birthday so we were excited to get to see each other two times last week. We both work shift work so finding bestie time is a challenge!

People call me... Wendy or Wendymo

I most often dream... in my 9 minute snoozes. They are very vivid and way out there but make perfect since when I am having them.
The best part of my day...
is anytime I get to be in my pajamas. I am all about comfort!

I really don't understand... quantum physics

I get really annoyed... when people drive with their blinker on and never turn.

There's nothing like a... a clean house and a completed to do list!

Lately, I can't get enough... Blue Bell Italian Cream Cake ice cream. Seriously that stuff is the bomb. It is worth the extra workouts you will have to do when you consume it.

One thing I am NOT is... high maintenance. I am a ball cap, pony tail, jeans and t-shirt kind of girl. Lukcy for me my husband likes me in a ball cap.
I spent too much money on... trips to Target. I super puffy heart that place!

I want to learn.... How to do a smokey eye without looking like a raccoon. Yes, I look like this but not as cute.
If I ever met Dolvett Quince in real life, I would... actually go to the gym just so I could stare at him.
I can't stop... singing in my car. I put on car concerts much to my husbands dismay. I love to sing but was not blessed with a singing voice.

Never have I ever... been arrested.

Reese Witherspoon... is a bad ass and is on my husbands "list"