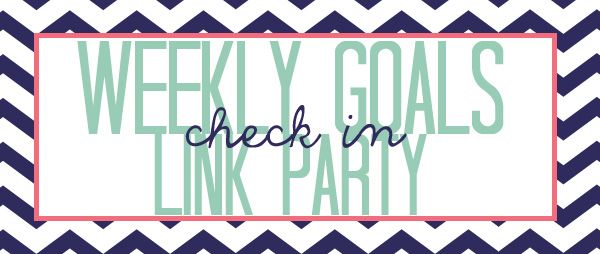 1. Log my food. I am getting back into the habit of logging my meals and snacks before I actually eat them. There have been a couple of oh crap moments where I waited until after I ate something to log it only to realize I was out of calories and should have backed away from the food!
2. Work out 3 times this week. I have only been doing Zumba on Wednesdays. I need to step this up. There are a couple of classes at my gym that look interesting but I haven't gotten brave enough to actually go yet. If I don't get the courage to try a new class I will at least walk or do a workout video.
3. Try a new recipe. I have a ton of recipes pinned on Pinterest I guess it's about time I actually try one out.
Check back next Monday to see how I did, hopefully I will have a new recipe to post and a new workout to tell you about!